Welcome to our blog, where today we'll be diving into a quick comparison between two popular earbuds from Beats: The Beats Studio Buds+ and Beats Fit Pro. As audio technology continues to evolve, it's essential to find the perfect pair of earbuds that suits your needs and preferences.
Whether you're a fitness enthusiast looking for a seamless workout experience or someone seeking high-quality audio for everyday use, these two models are worth considering. Join us as we dissect the features, design, performance, and more to help you make an informed decision and find the perfect pair of earbuds for your lifestyle.
So, without further ado, let's jump into this exciting comparison between the Beats Studio Buds+ and the Beats Fit Pro.
1. Beats Studio Buds+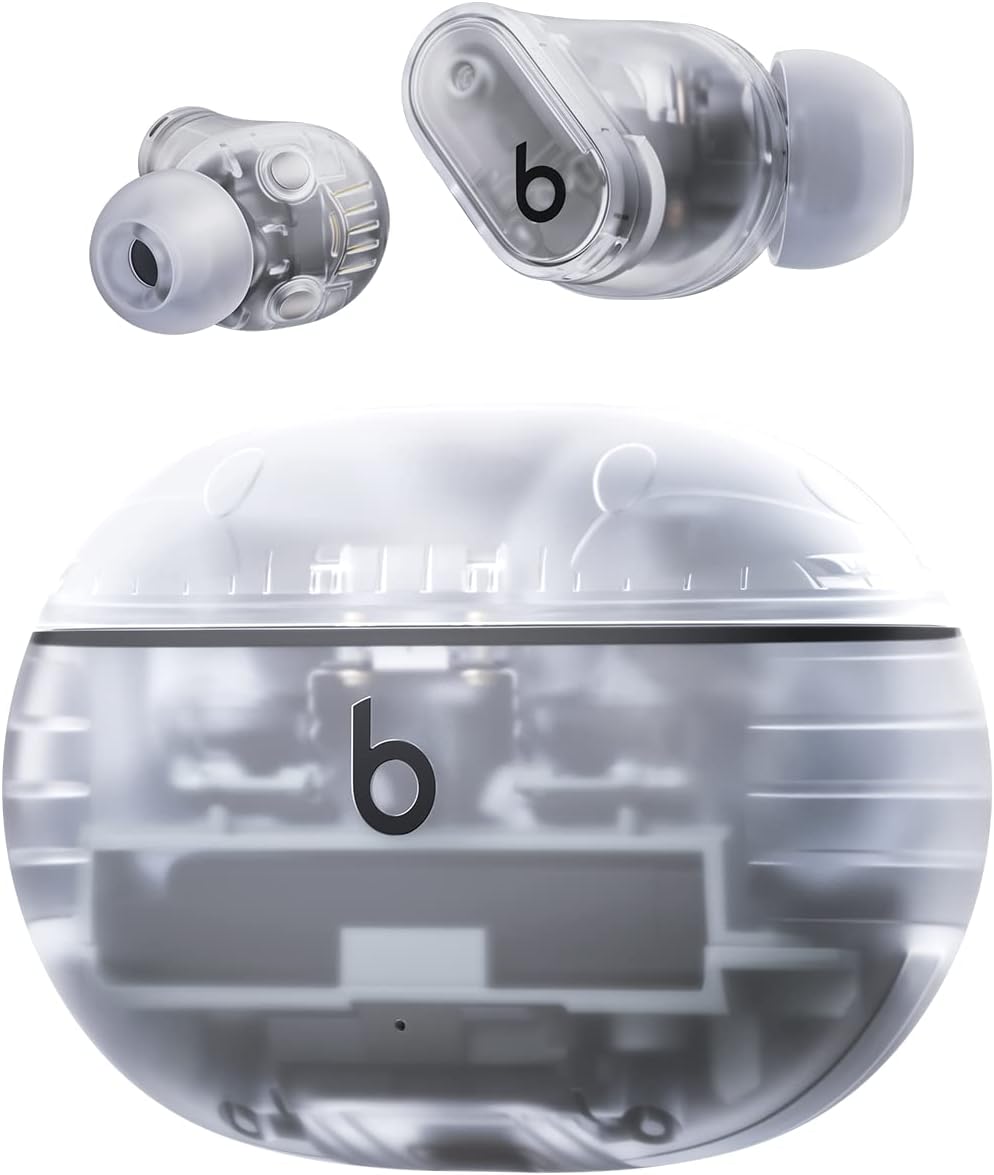 The Beats Studio Buds+ are a pair of truly wireless earbuds that offer a powerful sound experience and a perfect fit for your ear. Whether you prefer a classic black, elegant gold, stylish ivory, or a transparent design, these earbuds come in diverse colors to suit your style.
Enhanced with cutting-edge active noise canceling technology, the Beats Studio Buds+ exudes remarkable capabilities to effectively block external noise. This exceptional feature enables you to immerse yourself fully in your music or podcasts, granting you the undiluted experience you crave, free from any unwelcome distractions.
In terms of battery life, these earbuds offer up to 36 hours of listening time when used with the included charging case. The charging case also supplies a secure and convenient way to store and protect your earbuds when not in use.
The Beats Studio Buds+ is equipped with 3x larger microphones, enabling crisp and clear phone calls. Whether you're in a busy environment or on a phone call with friends or colleagues, these earbuds ensure that your voice is transmitted with exceptional clarity.


2. Beats Fit Pro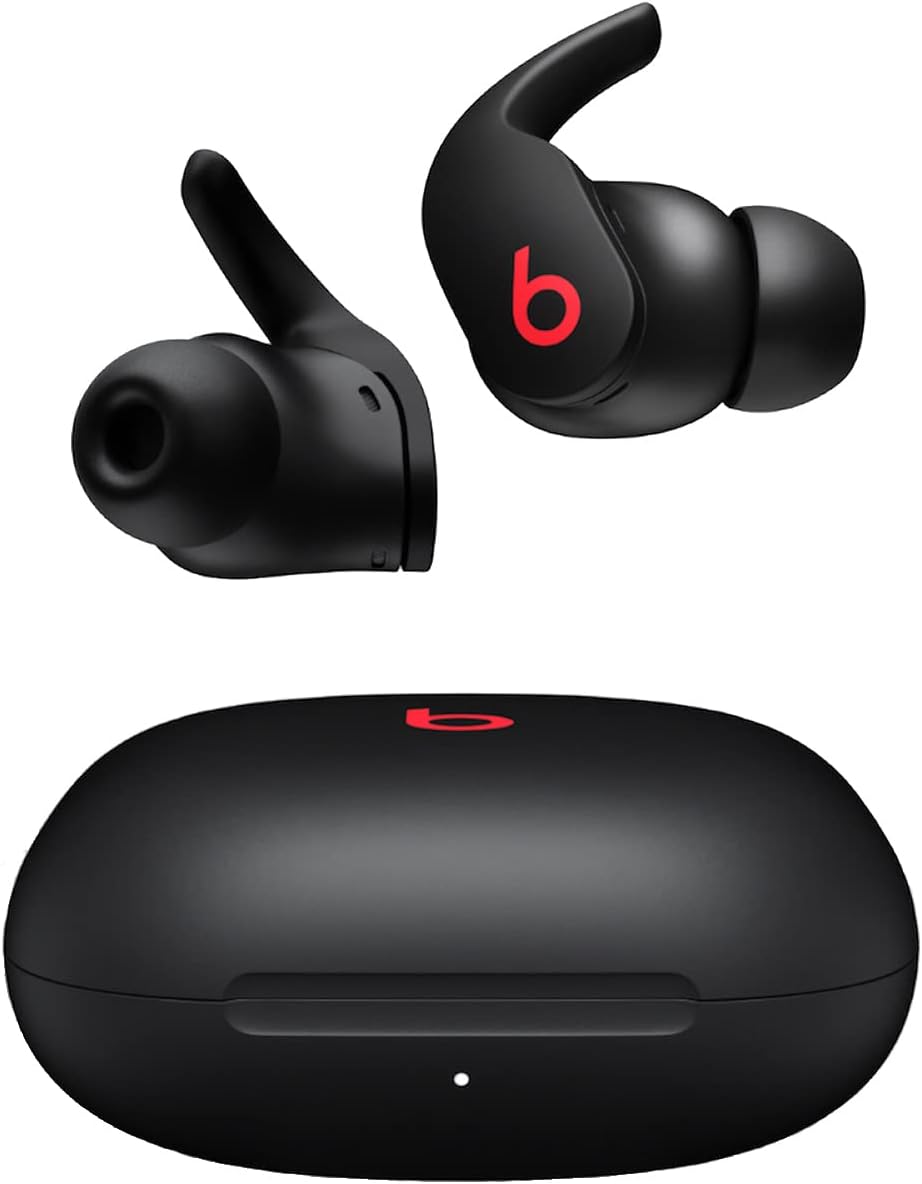 Now introducing the Beats Fit Pro: an exceptional pair of wireless earbuds that deliver an unmatched audio experience. With its sleek design and vibrant color options including Volt Yellow, Coral Pink, Beats Black, Tidal Blue, Beats White, Sage Gray, and Stone Purple, these earbuds are not only stylish but also a testament to innovative technology.
The Beats Fit Pro is equipped with Comfortable Secure-Fit Wingtips that ensure a secure and comfortable fit. Whether you're working out or on the go, these earbuds will stay in place no matter the activity. Furthermore, the Active Noise Cancelling feature allows you to immerse yourself in your favorite audio with undisturbed clarity. Say goodbye to distractions and hello to uninterrupted focus.
The Beats Fit Pro also supports Spatial Audio1, supplying a three-dimensional listening experience that enhances the way you perceive sound. Get ready to enjoy the premium sound quality and ultimate convenience with the Beats Fit Pro.


Beats Studio Buds+ vs. Beats Fit Pro – Quick Comparison!
| | | |
| --- | --- | --- |
| Features | Beats Studio Buds+ | Beats Fit Pro |
| Active Noise Cancellation | Yes | Yes |
| Ambient noise (Transparency Mode) | Certainly | Certainly |
| Battery life (rated) | With a case, 36 hours, and without a case, 9 hours | With a case, 30 hours, and without a case, 7 hours |
| Ear tip sizes | XS, S, M, L | S, M, L |
| Price | XXX | XXX |
| Software support | Android, iOS | iOS |
| Unique features | Spatial audio, fast-fuel charging, active noise cancellation, Google Find My Device, Find My in iOS | Personalized spatial audio, fast-fuel charging, Find My in iOS, Ear Tip Fit Test, active noise cancellation. |
| Sweat and water resistance (earbuds) | IPX4 | IPX4 |
| Weight (ounces) | 0.17 | 0.19 |
| Wireless charging | No | No |
You may also like this: Best Earbuds for Small Ears
Beats Studio Buds+ vs. Beats Fit Pro – Specifications!
1. Elevated audio for modern professionals and fashion-forward trendsetters
The Beats Studio Buds+ is the perfect companion for office or business professionals seeking a seamless blend of style and exceptional sound quality. These sleek and sophisticated earbuds feature a timeless design, complemented by a slanted multifunctional button and an ergonomically tilted acoustic nozzle that effortlessly fits into the ear. The snug fit ensures reliable stability, allowing you to focus on your work without any distractions.
With an array of color options, including the eye-catching Translucent version, these Studio Buds+ are sure to make a statement in any professional setting.
For fashion-forward college students, girls, or those who want to stay on top of the latest trends, the Beats Fit Pro is the ultimate accessory. These earbuds not only deliver exceptional audio quality but also elevate your style game with their sleek design. Drawing inspiration from the popular Studio Buds, the Fit Pro features a similar aesthetic but adds wing tips for a best and secure fit during workouts or other physical activities. The durable plastic casing can withstand the occasional spill, and its IPX4 protection ensures that moisture and sweat won't damage your earbuds.
Both the Studio Buds+ and Fit Pro come with chic, lightweight, and travel-friendly charging cases. Whether you're a busy professional or a fashion-forward trendsetter, these cases easily slide into your pocket without creating any added bulge.
2. The functionality is the same, however, the Studio Buds+ are more platform independent.
Beats created the original Studio Buds to work with both iPhones and Android devices, and the Studio Buds+ keeps the same faultless, cross-platform compatibility. When you open the case, the pairing card appears on your iPhone, as does one tap on Android when accessing Google Fast Pair.
The Fit Pro is compatible with iOS and macOS in the same way that Apple's Air Pods Pro are. The connection to Apple devices is flawless. The H1 processor enables the buds to link with recognized devices in seconds. The Fit Pro may be used with Android devices; however, the pairing process is time-consuming, and the digital assistant function is disabled.
3. The Fit Pro gets ANC and sound, but the Studio Buds+ aren't bad either.
Beats has developed a customized acoustic base for the Studio Buds+ to enhance the bass and midrange, resulting in minimal distortion.
While these buds may not have the overwhelming bass of earlier Beats models, they still offer powerful lows that blend seamlessly with the highs, resulting in a well-balanced audio experience. The clarity of Apple Music and Spotify tracks is outstanding, and it reaches even greater heights when streaming from high-resolution providers such as Tidal.
One notable upgrade found in the Studio Buds+ is the inclusion of spatial audio technology. This feature effectively positions instruments and vocals within the soundstage, enhancing the immersive listening experience. However, it is worth mentioning that there is currently no possibility to customize or adjust this function, as it activates automatically when listening to Dolby Atmos recordings.
The Bottom Line – The Choice is all Yours!
In conclusion, when comparing the Beats Studio Buds+ and the Beats Fit Pro, both earbuds offer exceptional sound quality and advanced features that cater to unique needs.
If you prioritize portability and a discreet design, the Beats Studio Buds+ are the perfect choice. Compact size and excellent sound reproduction are ideal for on-the-go use and listening to music in various genres.
On the other hand, if you are a fitness enthusiast or a snug fit during intense workouts, the Beats Fit Pro is the way to go. These earbuds offer customizable ear tips, water, sweat resistance, and advanced health-tracking features, making them perfect for athletes and individuals who prioritize fitness.
The decision between the two models will depend on your specific requirements and preferences. Take some time to consider the factors that are most important to you, such as sound quality, comfort, and features, to make an informed choice.
Whether you choose the Beats Studio Buds+ or the Beats Fit Pro, you can expect exceptional audio quality and top-notch performance from both models. So why wait? Upgrade your earbuds and immerse yourself in a world of superior sound and functionality with Beats.