Gone are the days of dealing with tangled cables or limited mobility. Bluetooth audio transmitters offer convenience and flexibility, allowing you to enjoy your favorite shows, movies, or music without being tied down by wires. Whether you want to watch TV without disturbing others or want to immerse yourself in the sound experience, these transmitters are a game-changer.
In this blog post, we will explore some of the top Bluetooth audio transmitters available on the market. We will consider factors such as sound quality, transmission range, compatibility, and ease of use. Our goal is to provide you with the necessary information to make an informed decision and find the perfect Bluetooth audio transmitter that suits your needs and preferences.
We understand that the options can be overwhelming, especially for those new to Bluetooth transmitters. That is why we have carefully researched and selected the top models highly rated and trusted by consumers. From compact and portable transmitters to high-end transmitters with advanced features, there is something for everyone.
Whether you are a movie buff, a music lover, or a casual TV viewer, this blog post will help you find the Bluetooth audio transmitter to elevate your entertainment experience. Say goodbye to annoying wires and hello to seamless, wireless audio streaming. Get ready to transform your TV into a wireless powerhouse with the best Bluetooth audio transmitters on the market.
So, if you're ready to cut the cord and enhance your TV audio experience, let's explore the world of wireless audio and take your TV experience to the next level!
What is a Bluetooth Audio Transmitter for TV?
A Bluetooth audio transmitter for TV is a device that allows you to wirelessly connect your television to a Bluetooth-enabled device, such as headphones or speakers. It acts as a bridge between your TV and the Bluetooth device, transmitting the audio signal from the TV to the connected device over a Bluetooth connection. This enables you to listen to TV audio privately or wirelessly without the need for physical cables. It is useful for individuals who want to watch TV without disturbing others or those who have hearing impairments and need to use headphones.
How does a Bluetooth Transmitter Work for TV?
A Bluetooth transmitter for TV works by converting the audio output of the television into a Bluetooth signal. This allows you to wirelessly connect Bluetooth-enabled headphones, speakers, or other audio devices to your TV.
Here is a step-by-step explanation of how it works:
Audio Output from TV: The TV produces audio signals through its built-in speakers or audio output ports like RCA, 3.5mm headphone jack, or digital optical output.
Bluetooth Transmitter: The Bluetooth transmitter device is connected to the audio output of the TV. It can be connected via the TV's headphone jack, RCA output, or any other compatible audio output port.
Audio Conversion: The Bluetooth transmitter converts the audio signals from the TV into a Bluetooth-compatible format. It encodes the audio into a digital format that can be transmitted wirelessly.
Bluetooth Transmission: The Bluetooth transmitter then sends the encoded audio signals wirelessly using Bluetooth technology. It broadcasts the audio signals to nearby Bluetooth-enabled devices.
Bluetooth Connection: The wireless headphones, speakers, or other Bluetooth audio devices in the vicinity receive the broadcast audio signals from the Bluetooth transmitter.
Audio Playback: The Bluetooth-enabled device, such as headphones or speakers, decodes the received Bluetooth audio signals and reproduces the audio. This allows you to listen to the TV audio wirelessly through your chosen Bluetooth device.
It's important to note that both the Bluetooth transmitter and the Bluetooth audio device need to have Bluetooth technology and be compatible with each other for a successful connection. Additionally, the range of Bluetooth transmission can vary depending on the specific devices and their capabilities.
You may also like: Smart Home Automation with Arduino
Do Bluetooth Transmitters Affect Sound Quality?
A Bluetooth transmitter itself does not affect sound quality. However, the sound quality can be influenced by a variety of factors, such as the quality of the Bluetooth transmitter and receiver, the audio codec used for transmission, the distance between the transmitter and receiver, and the presence of any interference. High-quality Bluetooth transmitters and receivers, along with using advanced audio codecs like aptX or LDAC, can provide good sound quality. However, lower-quality transmitters or receivers, and factors like signal interference or long distances, can potentially degrade the sound quality.
What is the Range of Bluetooth 5.2 Transmitters?
Bluetooth 5.2 is designed to have an extended range compared to previous Bluetooth versions. The typical range of Bluetooth 5.2 transmitters can vary depending on the environment and obstacles present. In an open space without obstacles, Bluetooth 5.2 can achieve a range of up to 200 meters (656 feet). However, in real-world scenarios with walls, furniture, and other obstructions, the range may be reduced to around 40-50 meters (131-164 feet). It is important to note that the actual range experienced in a specific situation may vary.
10 Best Bluetooth Transmitters for TV in 2023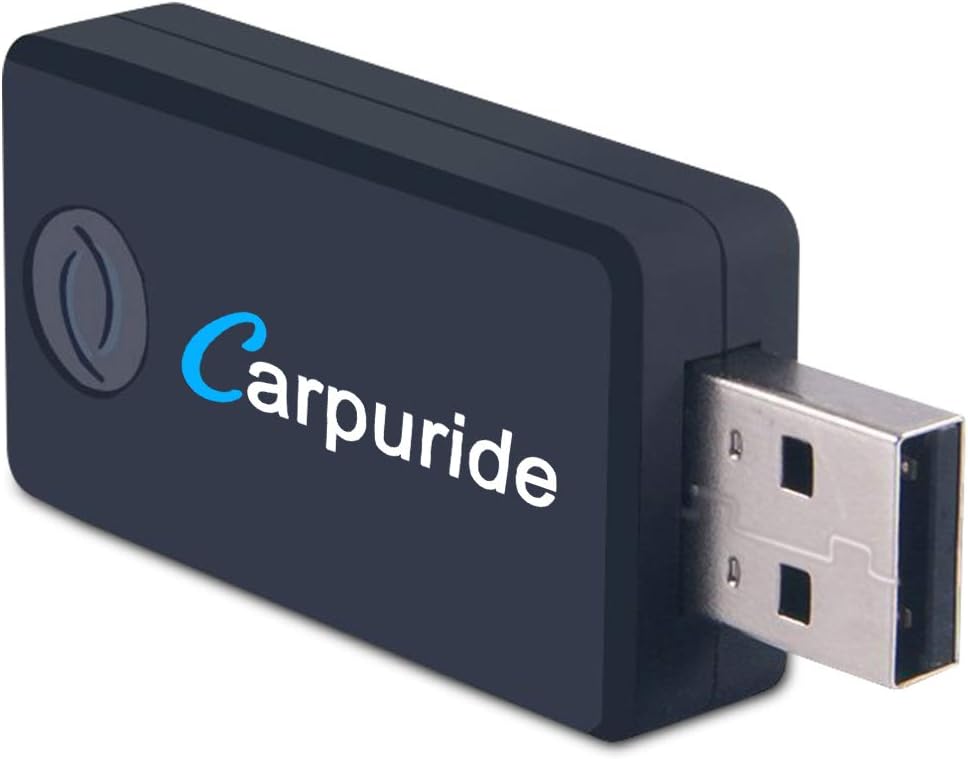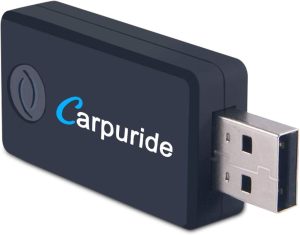 Introducing our top-picked Bluetooth Transmitter, the must-have device for all your audio needs. Connect it to your MP3/MP4, TV, PC, CD player, and transmit audio to your Bluetooth stereo, headphones, and speakers. With its TV transmitter feature, you can connect it to your TV with a 3.5mm audio jack or RCA and enjoy late-night shows with your Bluetooth headset. It has no built-in battery but can be powered forever using your TV's USB port or any 5V USB outlet. Upgrade your audio experience now with our Bluetooth Transmitter.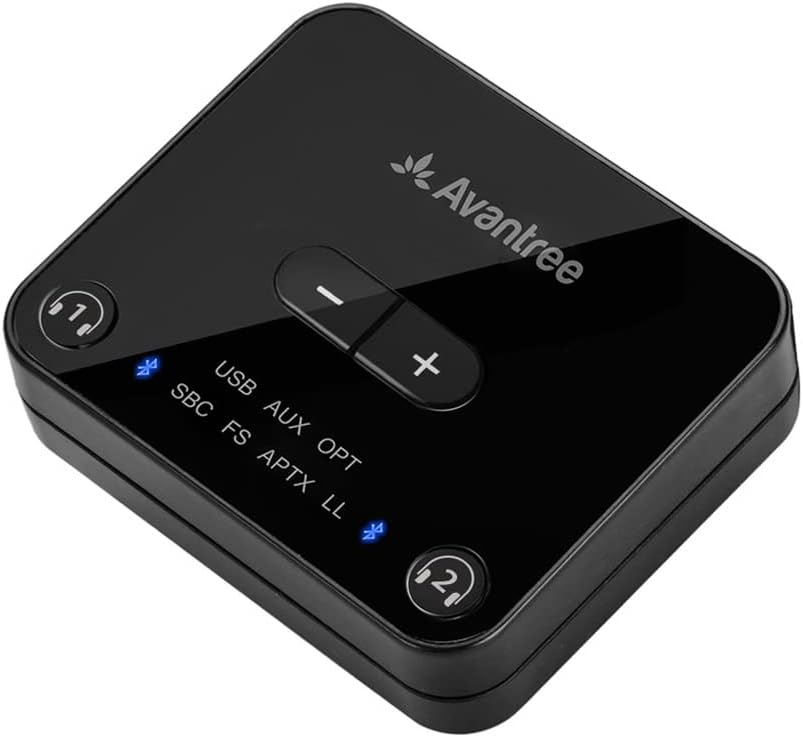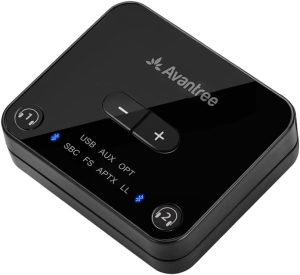 The Avantree Audikast Plus is a Bluetooth 5.0 aptX Low Latency Audio Transmitter designed for TVs. It supports optical connections and can connect to two headphones simultaneously. With its aptX Low Latency certification, it ensures a lag-free audio experience when used with compatible headphones or speakers. Enjoy perfectly synced audio and video, without any lip sync delay, for an immersive entertainment experience. The Audikast Plus also features volume control for easy customization.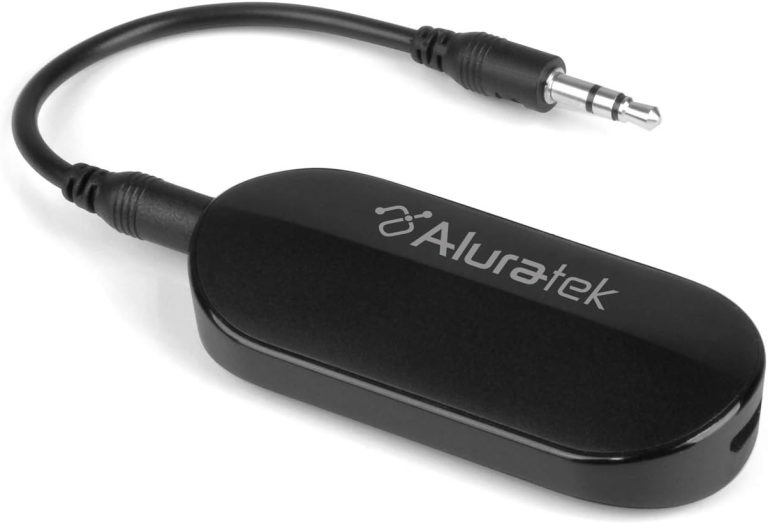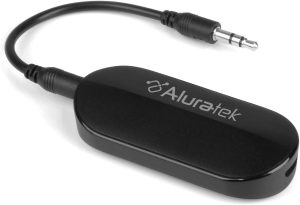 This gadget connects easily to Bluetooth headphones, speakers, earbuds, and other Bluetooth audio systems. It also connects to TVs, PCs, and MP3 players with an AUX/headset OUT (3.5 mm) or RCA OUT port through Bluetooth. It also has a 3.5mm RCA-Y connector for use with televisions and home stereo systems. It has a 50-foot broadcast range and can stream for up to 10 hours on a full charge, even while charging.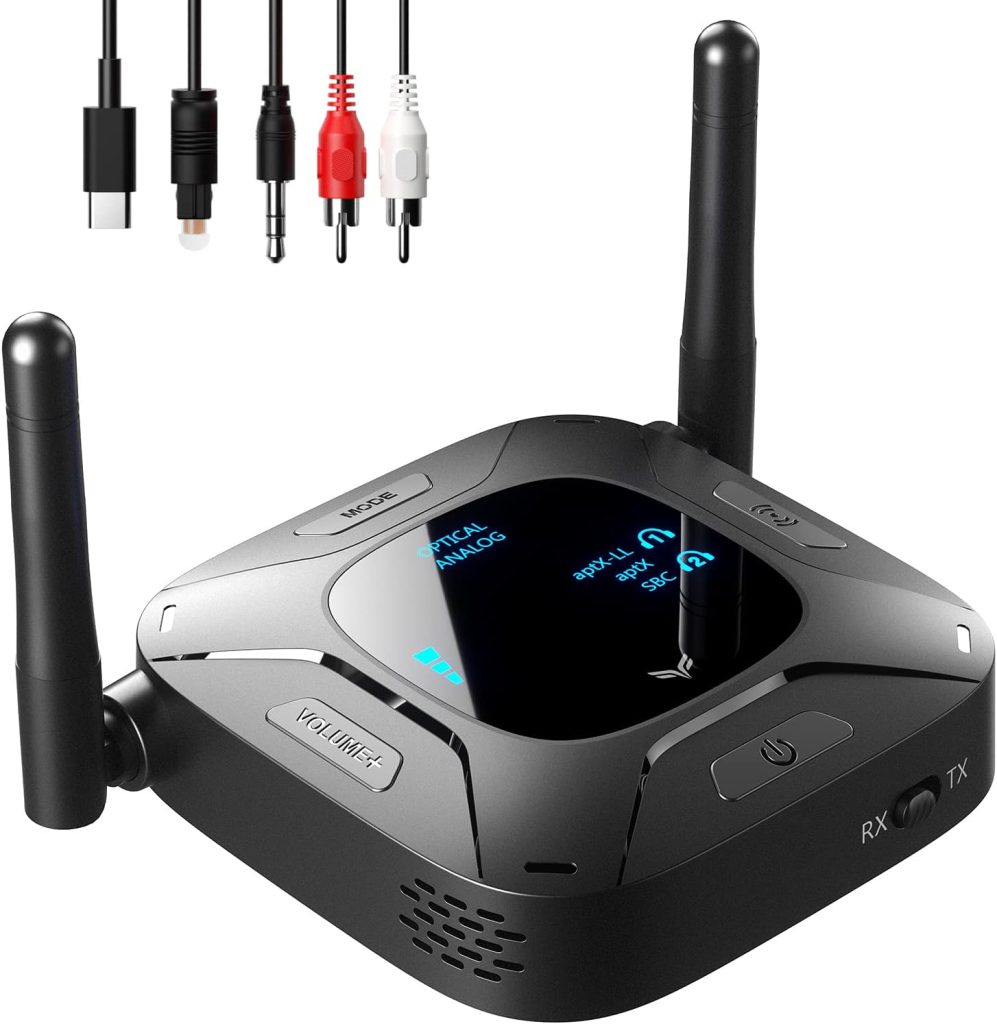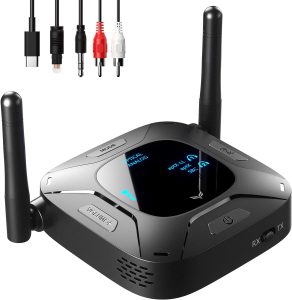 The Bluetooth adapter is a versatile device that serves as both a transmitter and receiver. It allows non-Bluetooth audio devices to wirelessly stream music to Bluetooth headsets or speakers. Additionally, it can convert Bluetooth signals into wired outputs, enabling CD players, home stereo systems, and wired speakers to receive and play audio from Bluetooth-enabled devices such as phones, laptops, and PCs.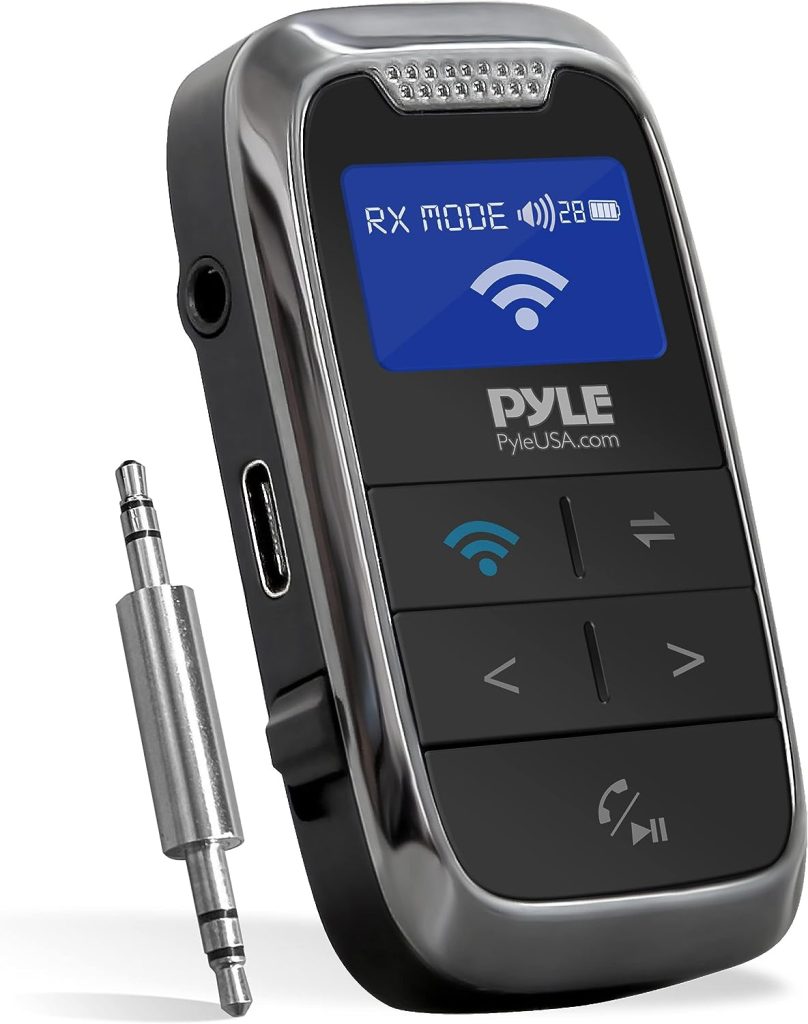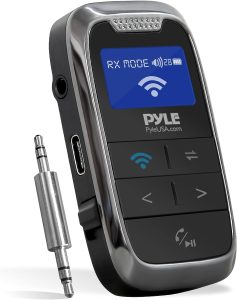 Enjoy a wireless range of over 30 feet and seamless compatibility with all Bluetooth-enabled devices, such as smartphones, tablets, laptops, home entertainment systems, and even cars. The compact dimensions of 2.60" x 1.50" x 0.54" and weight of 0 lbs make it convenient for portable use. Constructed with durable ABS material, it also features a 3.5mm audio head and a Type C charging cable. With a long-lasting rechargeable Li-ion battery, you can enjoy up to 10 hours of usage time with just a 1.5-hour charging time.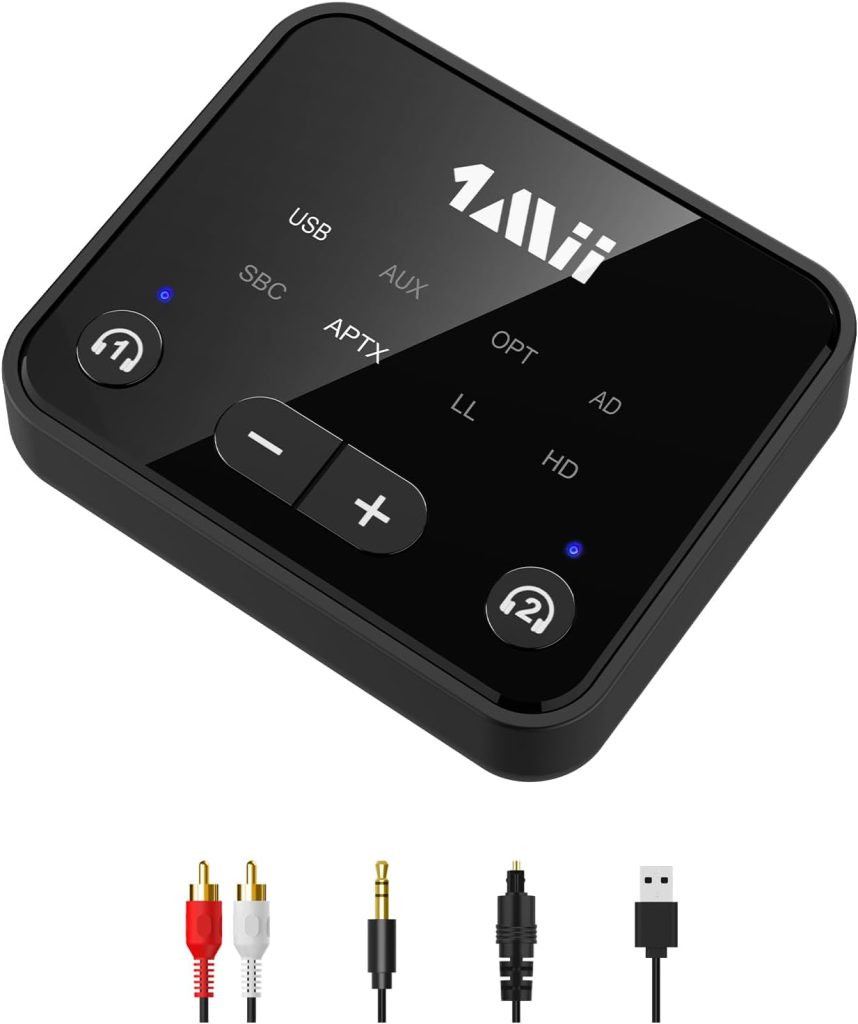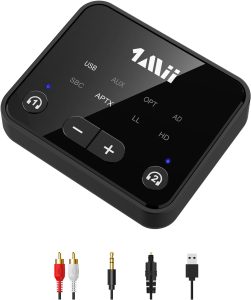 Say goodbye to audio delays and enjoy lossless sound quality better than CD level. With image synchronization, you can immerse yourself in synchronized high-definition sound while watching movies or playing games. This transmitter is compatible with AUX/ Optical/ USB audio inputs, providing maximum flexibility and quality for connecting to your TV or PC. With Bluetooth 5.3 technology, enjoy stable and reliable connectivity up to 100 ft/30m without interruptions.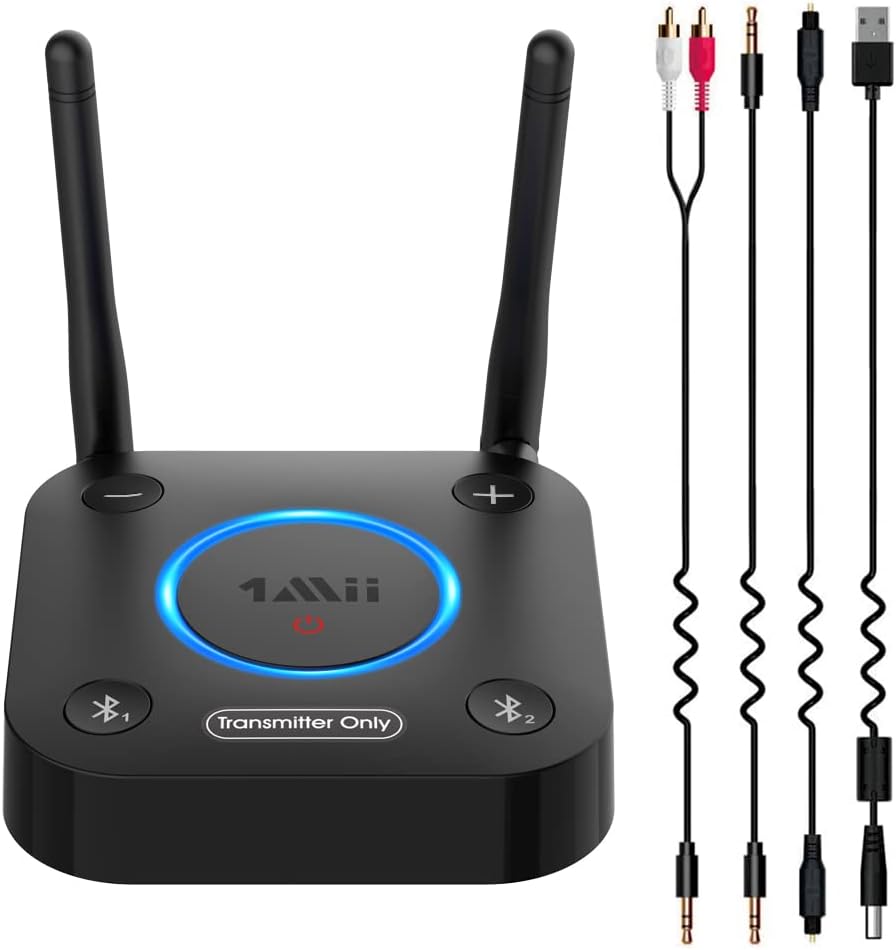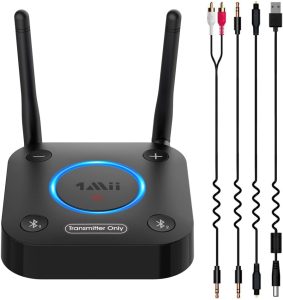 Upgrade your non-smart/non-Bluetooth TV with our TV-RANGER Bluetooth audio transmitter. Pairing headphones or creating an undisturbed personal space might help you hear better. Connect your TV to Bluetooth Home Stereo without having to replace your existing TV. To begin the unthinking operation, hit the power button and the Bluetooth adapter will connect automatically. It enables Optical/AUX/RCA Audio output and is compatible with 99% of TVs, headphones, and speakers on the market.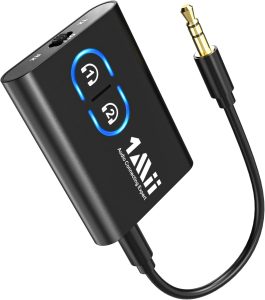 Introducing the 1Mii Bluetooth audio adapter, offering ultra compatibility and an easy plug-and-play setup. With USB output A and 3.5milimeter AUX options, it is compatible with various devices such as Ubuntu, Windows, Mac OS, PS4, Linux, and Nintendo Switch. Experience amazing battery life with up to 12 hours in transmitter mode and up to 15 hours in receiver mode on a single charge. Please note, it is compatible with AirPods but not AirPods Pro 2nd Gen.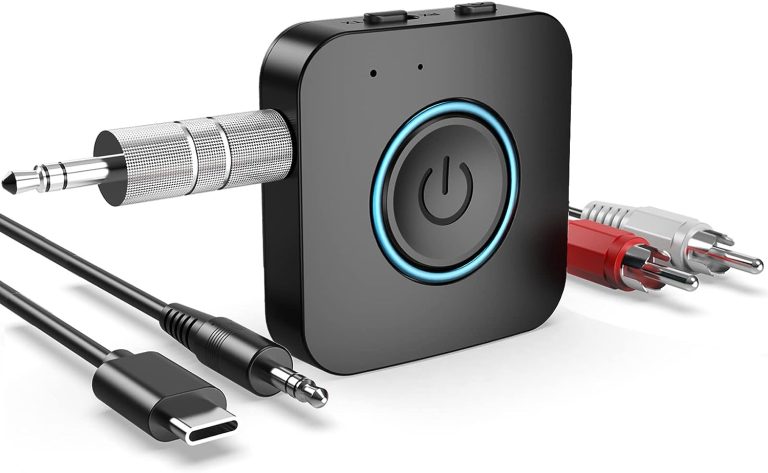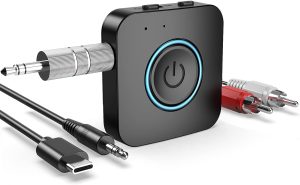 The Bluetooth transmitter/receiver is a versatile device that allows you to wirelessly transmit audio from non-Bluetooth devices to Bluetooth headphones, speakers, or sound bars. It can also receive audio from cell phones, tablets, or computers and play it through wired speakers, headphones, or car stereos. With one key powering on and easy switching between transmitter and receiver modes, this adapter provides a stable and hassle-free wireless connection.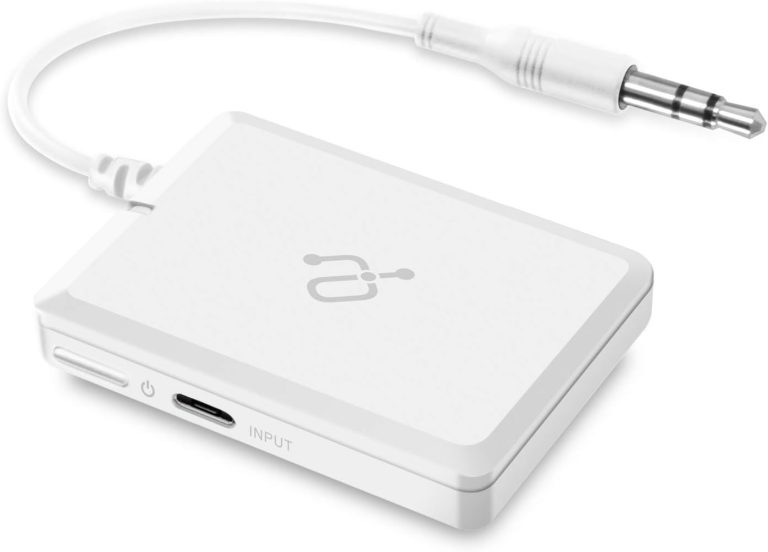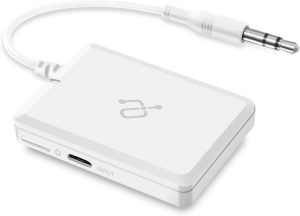 The Bluetooth Adapter allows you to connect your regular stereo audio devices, such as TVs, desktop computers, and CD players to Bluetooth-enabled audio systems. It supports easy pairing with Bluetooth stereo headphones, speakers, and other devices. With aux out or headset port compatibility, you can connect to any audio output device effortlessly. Enjoy wireless audio streaming and add Bluetooth functionality to all your favorite devices.


Round Up!
In conclusion, when looking for the best Bluetooth audio transmitters for TV, there are several options to consider. Whether you prefer a compact and portable device or a more robust transmitter with multiple connectivity options, there is a perfect choice for you.
Ultimately, the best Bluetooth audio transmitter for your TV will depend on your specific needs and preferences. Consider factors such as connectivity options, range, latency, and budget when making your decision. Regardless of your choice, investing in a Bluetooth audio transmitter will undoubtedly enhance your TV viewing experience by eliminating the hassle of tangled cables and allowing you to enjoy audio wirelessly. Say goodbye to restrictions and limitations and say hello to the freedom and convenience of Bluetooth audio transmitters for your TV.