Over the recent years, the popularity of e-wallets has skyrocketed and two of the most renowned companies that have been at the cutting edge of the online banking industry are Skrill and Neteller. Whether you are a player or bettor, nothing is better without a secure and effective way to transfer money to a number of online dealers. Be they traders, broker officers or bookmakers, the faster the funds get to them, the better for the two parties involved. With the increasing growth of online businesses like Amazon, eBay, AliExpress and Skype, the same is true for cash withdrawals, wire transfers, online trading, account to account transactions and even for cryptocurrency payments.
A quick overview of Neteller and Skrill
Neteller was established in Canada in 1999 and relocated to the Isle of Man in 2004. The company became very rapidly popular and one of the main reasons was that it started processing online gaming payments in the year 2000. The e-wallet handles more than 25 currencies and features many different products like Net+Cards.
Skrill was founded in 2001 when it was known as Moneybookers. It emerged a little more than a decade later and now this digital wallet is available in more than 200 countries and supports over 40 currencies. It is the property of PaySafe Payment Solutions Limited offering its services on a global scale.
After being fierce competitors for over a decade, NETELLER, represented by Optimal Payments PLC, acquired Skrill in 2015 in a contract worth €1.1 billion.
Following the acquisition, Skrill continued to grow on its own by bringing cryptocurrency trading directly from user accounts. It was acclaimed as the 'Best Digital Wallet' at the Future Digital Awards in 2019. Clearly, despite the takeover of Skrill, the two payment systems remained separate from one another.
Neteller Vs. Skrill – A Quick Comparision
Let's take a closer look at Skrill Vs. Neteller; how to identify the payment system that suits you best.
1. VIP Programs at Skrill Vs. Neteller
Whereas the VIP programs at Skrill and Neteller seem pretty similar.
Neteller's VIP program declares to be the 'most attractive VIP program in the industry.'
The program is free and features four tiers of Silver, Gold, Diamond and Exclusive. The benefits being in the program include cryptocurrency transactions and VIP status, discounted deposits and withdrawals, lower FX fees, free money transfers, dedicated VIP manager and Exclusive VIP promotions. The members of this program will also get a free Net + Prepaid Mastercard.
Skrill's VIP club has three levels in the program i.e. Silver, Gold and Diamond where the loyal members are rewarded. They benefit you with lower fees, higher limits, invitations to Exclusive events and a 24/7 support system.
2. Fee Structure of Skrill Vs. Neteller
Whereas Skrill and Neteller belong to the same company, the charges are not the same.
At Skrill, via local or global payment method, there is a charge of up to 1% of the transaction. For withdrawals, the fees vary:
Bank Wire – 0.00%
Cryptocurrency – 2.00%
Neteller – 3.49%
Visa/Mastercard – up to 3.99%
Swift – €5.50
Whilst, sending and receiving money internationally is free. But domestically, there is a charge of 2% per transaction.
At Neteller, there are many deposit options to finance your Neteller account but all of them have a 2.5% package per deal. The withdrawal fees shown in ($) are:
Bank Wire – $10
Member Wire – $12.75
Merchant Sites – Free
Cryptocurrency – 2%
Money Transfer – 2.99% minimum fee $0.50
Net + Prepaid Mastercard – 1.75%
Skrill – 3.49%
Here you can send money across the globe instantly, even if they don't have a Neteller account.
3. Net + Prepaid Card And Skrill Prepaid Mastercard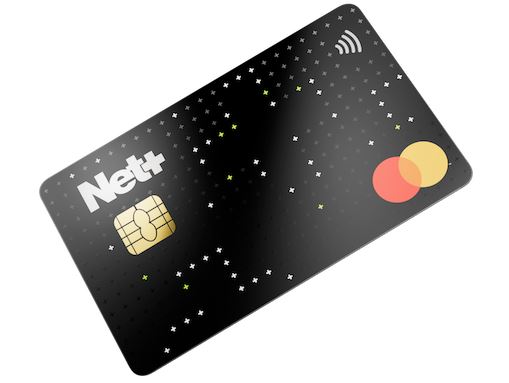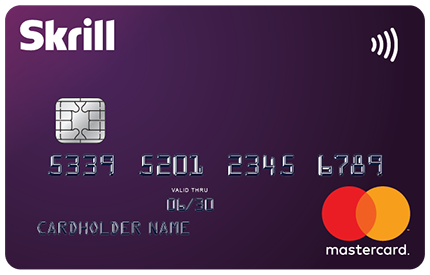 The Net + Prepaid Card can be used to make in-store or online purchases, spend overseas and withdraw money from millions of ATMs worldwide. Using the card is a very secure payment solution and you can easily monitor all your transactions via the Neteller application.
However, you can freely connect up to 5 Net + Virtual Prepaid MasterCard accounts to a single physical card. The first virtual card is free and the cost to replace the cancelled card is €2.50.
Whereas Skrill prepaid credit cards can be used wherever Mastercard is accepted online or in person. No credit verification is necessary to obtain the card and you can access your balance at any time via the Skrill app. You can set expenditure limits with the card and it is highly secure with the unique 3D Secure (3DS) security feature.
Nevertheless, Neteller and Skrill both have prepaid Mastercard cards that can be used to purchase and withdraw at the ATM. Not only do they have physical cards, but both offer virtual cards as well.
Conclusion
When it comes to online games, around 80% of global gaming sites will accept Neteller and Skrill for deposits and withdrawals. You will find a few online gaming sites which will offer bonuses and promotions, but not to a player who uses Skrill or Neteller.
Also, in terms of online gaming, deposit with Skrill and Neteller is always free and for withdrawals, they will depend on the online gaming site. So, if you have one of the eWallet accounts and would like a bonus and promotion, make sure it is available for you.